The Belgian connection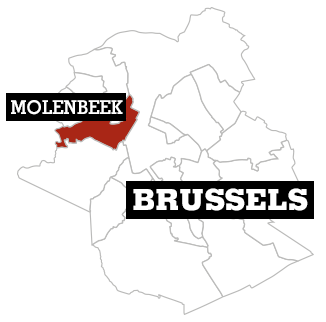 Several individuals in Belgium are currently facing charges in connection with the Paris attacks, although the main suspect, Salah Abdeslam, remains at large.
Those facing charges include Mohammed Amri and Hamza Attou, who have admitted driving from Brussels to Paris to fetch Abdeslam hours after Abdeslam's brother had blown himself up during the attacks. They deny any knowledge of Abdeslam's involvement in the Paris attacks.
The Belgian state prosecutor said another suspect, a French citizen named as Ali Oulkadi, 31, who lived in the Molenbeek district of Brussels, had picked Abdeslam up in a car after Amri and Attou brought him back to Brussels on November 14.
Abraimi Lazez, a 39-year-old Moroccan resident of Brussels, has also been charged over his alleged connections to Abdeslam. Police suspect him of helping the fugitive once he returned to Brussels and found two handguns and traces of blood in his car. Lazez denies being in contact with Abdeslam and claims to know him "only by sight".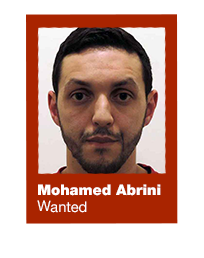 Belgium has issued an international arrest warrant for another suspect, 30-year-old Brussels resident Mohamed Abrini, whom prosecutors said was filmed with Abdeslam at a petrol station in northern France two days before the attacks.
Abrini was driving the Renault Clio car that was later used by the attackers in the French capital. A "wanted" poster described Abrini as "dangerous and probably armed".
On November 24, a fifth unidentified person was charged, according to the prosecutor. Belgian media have named him as Abdeilah Chouaa, though his links to the attacks remain unknown. Two other people arrested a day earlier have been released.
A sixth suspect, named by Belgian media as Mohamed Bakkali, is believed to be the owner of a home in the southern town of Auvelais that had served as a hideout until it was raided on November 26. Bakkali was charged the following day "with terrorist murder and with participating in the activities of a terrorist group".
Two others, Samir Z. and Pierre N., were arrested on November 29 at Brussels Airport and the town of Molenbeek-Saint-Jean respectively. They were both charged with "participation in a terrorist group" and were remanded in custody, said the federal prosecutor.
Samir Z., a Frenchman born in 1995 who lives in Molenbeek, is suspected of having tried to go to Syria at least twice in 2015 and is believed to be part of the group of Bilal Hadfi – one of the suicide bombers who blew himself up at the Stade de France on November 13, said the prosecutor.
↑