Foreign policy tends to take a back seat to domestic issues in the race for the Elysée Palace. But as Brexit looms and Russia flexes its muscle, the next French president's diplomacy and defence priorities are no trifling matter. Candidates are vying to be commander-in-chief of a nuclear power that holds a UN Security Council veto. FRANCE 24 looks at the top candidates' foreign agendas.
Jean-Luc
Mélenchon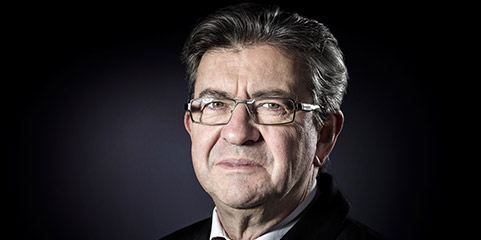 On
Europe
The EU, we change it or we leave it.
Will negotiate democratic, social and ecological reworking of EU treaties, followed by a French referendum to decide whether to stick with the reworked EU or leave.
On
Russia
It's the moment to negotiate borders… We must discuss all borders. For example, the border between Russia and Ukraine, is it at the extremity of Crimea or before?
– Mélenchon during presidential candidates' TV debate on March 20, 2017.
On
the Middle East
On Syria, pledges to re-examine the
hypocritical alliances with the Gulf petro-monarchies (Qatar, Saudi Arabia…) and the current Turkish regime.
Wants a universal coalition under UN mandate to eradicate the Islamic State group and re-establish peace and stability in Syria and Iraq, inclusive of Kurdish fighters.
On
the Middle East
Pledges to recognise the Palestinian State. Apply the two-state solution.
through the full and entire application of UN resolutions (recognition of the sovereign right of the Palestinian people to dispose of a viable and independent state; within 1967 borders, with East Jerusalem as the capital and in the respect of the principal of refugees' right to return).
On
the United States
Mr. Trump… has made and will make the world more dangerous.
– Mélenchon on Twitter, January 19, 2017.
On
human rights
Offers asylum to people persecuted for promoting liberty. Pledges to reward Edward Snowden and Julian Assange and welcome them to France.
On
development
Pledges to achieve objective of devoting 0.7 percent national income to development aid.
Pledges to withdraw from the IMF and the World Bank and work towards creating a Social Emergency Fund and a Social Investment Bank.
On
trade and currency
Refuses free trade treaties for transatlantic trade between the EU and US, CETA between the EU and Canada, and TISA between 23 WTO countries to liberalise trade in services.
On
trade and currency
Would quit the WTO and reinforce the United Nations Conference on Trade and Development (UNCTAD) as a legitimate body for organising global commerce in the peoples' interest, instead of the G20, G7, IMF and WTO. Supports the Chinese project of a common global currency to free the global economy from the dollar's dominance.
On
defence
Pledges to quit NATO and refuses French participation in any permanent military alliance, with the exception of UN peacekeeping operations. Refuses any military intervention without a UN mandate.
François
Fillon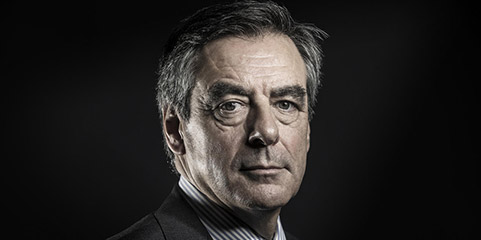 On
Russia
We must put an end to the stupid and dangerous cold war between Europe and Russia.
– Fillon to Le Monde on January 20, 2017.
On
Russia
Pledges to re-establish dialogue, trusting relations with Russia
which must again become a 'great partner'.
On
Russia
Would engage in discussions with European partners, observant of the Minsk accords, to lift Russian sanctions, which
unjustly penalise our farmers and businesses.
On
Middle East
France must play its part again in the Syrian crisis. I will develop contacts with all those fighting the terrorist threat, including if necessary the authorities in place.
– Fillon's programme.
On
Middle East
Would engage in frank dialogue with Saudi Arabia and Qatar
in particular with regard to support, direct or indirect, for Islamic fundamentalism.
On
Middle East
Wants France to invent a new partnership with Turkey, a strategic country, because
Turkey's place is not in the EU.
On
Europe
Wants the eurozone to have a political directorate and a general secretariat.
On
Europe
Would aim to create a European Monetary Fund to give Europe independence from the IMF.
On
Europe
Pledges to end the European migrant crisis with measures including systematic external border controls, the creation of a European asylum law to harmonise reception rules and the systematic expulsion from Europe of foreign convicts.
On
development
Conditions development aid on the co-operation of immigrants' countries of origin so they get involved in the return of their nationals.
On
human rights
Makes protection of religious minorities, in particular Eastern Christians, a priority.
On
trade
Refuses the current TTIP trade agreement with the US and the unconditional recognition of market economy status for China.
On
China
Promises to establish a strategic partnership with China, working closely with the Chinese on climate change, fighting terrorism and trade regulation.
On
defence
Pledges to boost defence spending to reach 2 percent of GDP by 2024.